SCL Annual Membership Meeting 2019 – NEW DATE, NEW VENUE
October 21, 2019
|
5:00pm PDT
|
Membership Meeting
The SCL presents


MODERATED BY CHRIS FARRELL
SCL Board Member & CFO
From Supergirl, Flash, and Arrow, to the latest, Batwoman. Get an exclusive insight into the DC Universe and the music Blake Neeley creates for the superheroes. Blake will show clips and talk about the music for superhero franchises and other series, his studio and the way he works on these often very different projects.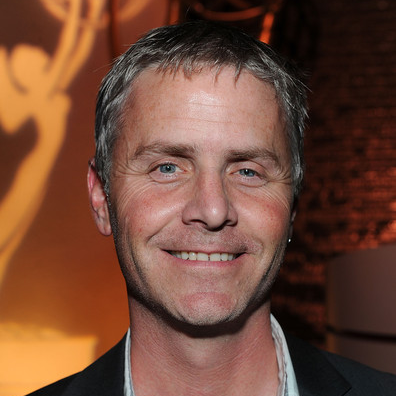 Blake Neely is an award-winning composer whose most recent projects include the CW's mega-hit series Supergirl, The Flash and Arrow. Other recent projects include CBS's The Mentalist, and HBO's documentary mini-series The Sixties. He also composed the score for NBC's Blindspot, as well as the next installation in HBO's historical mini-series, The Seventies.

Blake has received multiple Emmy
®
nominations – one in 2012 for his score to ABC's Pan Am, his second in 2010 for his score to the acclaimed HBO mini-series The Pacific, and a third in 2003 for his main title theme for the series Everwood. He also won the 2011 BSO Gold Spirit Award for Best Theme for The Pacific.

His feature film credits include The Case Against 8, The Wedding Date, Elvis & Anabelle, and First Daughter. He has also composed additional music for such films as King Kong, Something's Gotta Give, The Last Samurai, The Island, and the Pirates of the Caribbean trilogy.

Neely has worked as a co-composer, conductor, and orchestrator with such masters as Michael Kamen, Hans Zimmer, James Newton Howard, and Vangelis. He has been a featured lecturer on film music technology at the Sundance Institute, USC, Columbia College, UCLA, and Hollywood Music Workshop Vienna.
REGISTRATION REQUIRED: Click "ATTEND EVENT" below
FREE FOR SCL MEMBERS
Enter your First and Last Name (NO SPACE) in the
promotional code field to access your Free SCL Member ticket.
$35 for NON-MEMBERS and GUESTS OF MEMBERS
$20 for Non-Member college STUDENTS with valid student I.D.
Non-members will have the admission cost deducted from their membership fee
if they join within 48 hours of the event.