SCL Screening + Q&A: BECOMING w/Kamasi Washington & Nadia Hallgren
July 7, 2020
|
1:00pm PDT
|
Screening + Q&A
Composer
KAMASI WASHINGTON
Director
NADIA HALLGREN
MODERATED BY MESFIN FEKADU
Music Editor, The Associated Press
Screening Link Provided With Registration
YouTube Live Stream Q&A :
Tuesday, July 7, 1:00pm (PDT)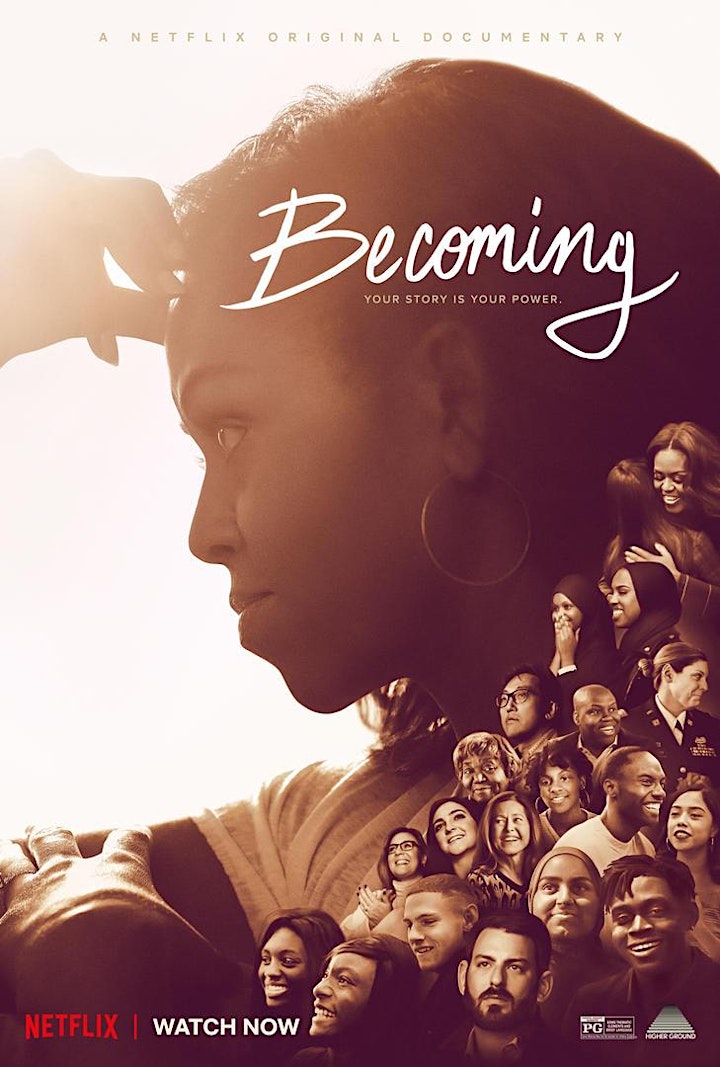 Becoming
is an intimate look into the life of former First Lady Michelle Obama during a moment of profound change, not only for her personally but for the country she and her husband served over eight impactful years in the White House. The film offers a rare and up-close look at her life, taking viewers behind the scenes as she embarks on a 34-city tour that highlights the power of community to bridge our divides and the spirit of connection that comes when we openly and honestly share our stories.
PG | 1 hour, 30 min
When Kamasi Washington released his tour de force, LP, The Epic, in 2015, it instantly set him on a path as our generation's torchbearer for progressive, improvisational music that would open the door for young audiences to experience music, unlike anything they had heard before. The 172-minute odyssey featuring his 10-piece band. The Next Step, was littered with elements of hip-hop, classical and R&B music, all major influencers on the young saxophonist and bandleader, who exceeds any notions of what "jazz" music is. Released to critical acclaim, The Epic won numerous awards, including the inaugural American Music Prize and the Gilles Peterson Worldwide album of the year. Washington followed that work with collaborations with other influential artists such as Kendrick Lamar, John Legend, Run the Jewels, Ibeyi, and the creation of Harmony of Difference, a standalone multimedia installation during the prestigious 2017 Biennial at the Whitney Museum of American Art in New York City. In June 2018 Washington released Heaven and Earth to wide praise. The album garnered "best of" awards from Pitchfork, NPR, Variety, GQ, MOJO, and Complex, among others. Collaborating with cutting edge filmmakers Bradford Young, Jenn Kikiu, Terence Nance, and Marc Thomas, Washington helped direct As Told to G/D Thyself, a film inspired by Heaven and Earth which premiered at the Sundance Film Festival in 2019. The film has also screened at The Broad, Stony Island Arts Bank, The Apollo Theater, and 180 The Strand in London.
Nadia Hallgren is an award-winning filmmaker and cinematographer from The Bronx, New York. In 2019, her documentary short, After Maria, was shortlisted for an Academy Award. Nadia won the Special Jury Prize at SXSW in 2018 for her independent episodic series and a Webby Award for the documentary Gavin Grimm vs. Her work in cinematography includes the Sundance award-winner Motherland (2017), Academy Award-nominated and Sundance Grand Jury Prize-winner Trouble the Water (2008), and Sundance award-winner Trapped (2016).
*** IMPORTANT – PLEASE READ ***
FREE for current SCL members (click HERE to check membership status).
Attendees will be emailed a Screening Link upon Registration and a Q&A YouTube Live Stream link on Tuesday, July 7, 10 minutes before Q&A start.
Attendees can ask questions on YouTube chat, and the SCL Host will pass them on to the Moderator. The SCL Member Code of Conduct applies to online Q&As.