SCL Screening + Q&A: SERVANT w/Trevor Gureckis
June 30, 2020
|
3:00pm PDT
|
Screening + Q&A
Composer
TREVOR GURECKIS
Music Supervisor
SUSAN JACOBS
MODERATED BY BRENNA EHRLICH
Rolling Stone Magazine
Screening Access Instructions Provided Upon Registration
YouTube Live Stream Q&A :
Tuesday, June 30, 3:00pm (PDT)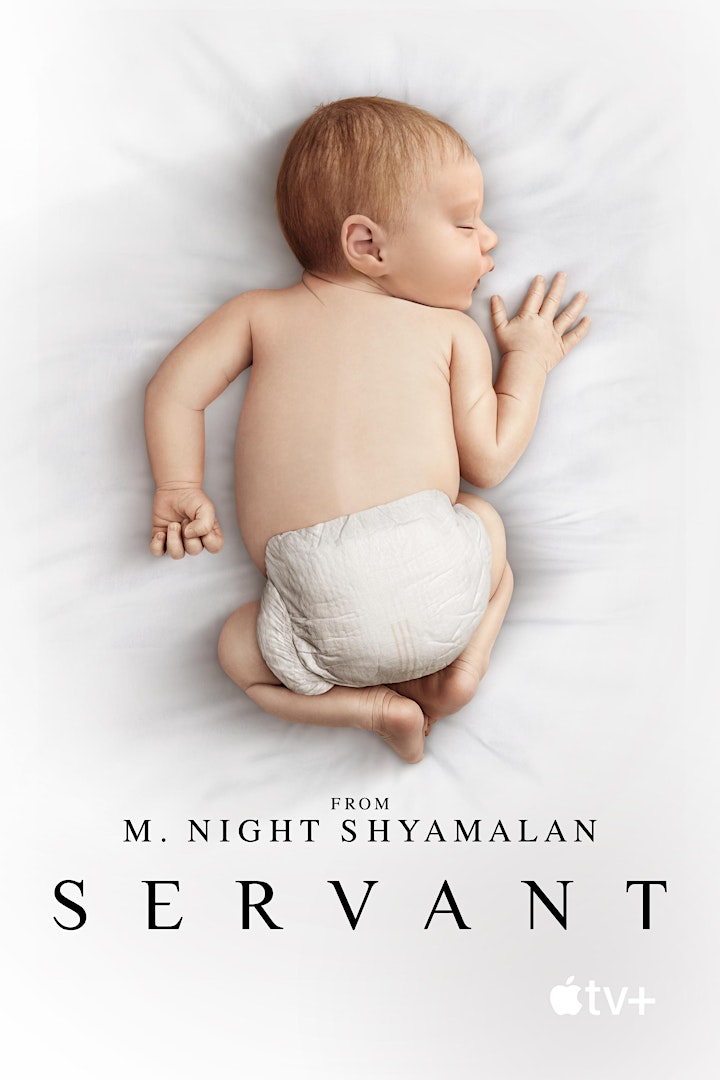 A new psychological thriller from M. Night Shyamalan that follows a Philadelphia couple in mourning after an unspeakable tragedy creates a rift in their marriage and opens the door for a mysterious force to enter their home. TV-MA | 30 min
Trevor Gureckis is an award-winning composer and producer based in NYC. His work spans film, pop and concert genres. His music often draws on his production experience and classical background, fusing electronics and live instruments in unique ways.
Most recently, Trevor composed the main title theme to Amazon's new series Hunters, created by David Weil and produced by Jordan Peele. Trevor scored the Apple TV+ series produced and directed by M. Night Shyamalan entitled Servant. The series premiered last November with the soundtrack being released on Lakeshore Records. Last year he scored the Warner Brothers and Amazon Studios film adaptation of The Goldfinch, directed by John Crowley. The score was critically acclaimed; described as "exceptionally fresh and disarmingly different" by The Hollywood Reporter, "stunning" by Paste Magazine, and "elegant as a work of art" by PopSugar. He is currently scoring director Neil Burger's latest film, Voyagers, to be released by Lionsgate. Other notable works include; Blumhouse's Bloodline, HBO's Vice: Raised in the System, and the EPIX's documentary Election Day. Trevor produced the electro-pop band My Great Ghost, which is featured on the Philip Glass remix album Rework_ spearheaded by Beck. He was an executive producer on Niia's latest album II: La Bella Vita. In April 2019, Trevor's solo album of instrumental and electronic music entitled Corte was released on Supertrain Records. Trevor is a co-owner and ECD of Found Objects, an NYC based artist collective.
*** IMPORTANT – PLEASE READ ***
FREE for current SCL members (click HERE to check membership status).
Attendees will be emailed a Screening Link upon Registration and a Q&A YouTube Live Stream link on Tuesday, June 30, 10 minutes before Q&A start.
Attendees can ask questions on YouTube chat, and the SCL Host will pass them on to the Moderator. The SCL Member Code of Conduct applies to online Q&As.