SCL Online Screening + Q&A: THE CROWN
June 11, 2020
|
1:00pm PDT
|
Screening
SCL Online Screening + Q&A: THE CROWN w/Martin Phipps, Moderated by Jon Burlingame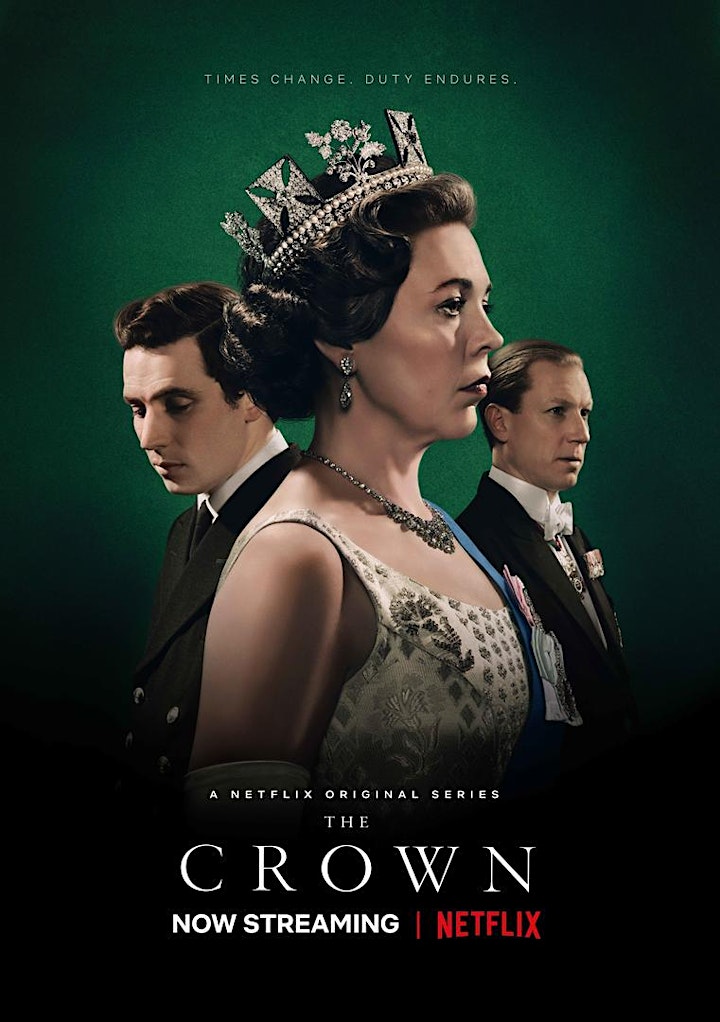 Composer
MARTIN PHIPPS
MODERATED BY JON BURLINGAME
Variety
Screening Link available upon Registration
YouTube Live Stream Q&A:
Thursday, June 11, 1:00PM (PDT)
CLICK HERE TO ATTEND EVENT
The third season of The Crown sees a new guard sweep into Downing Street, as Queen Elizabeth (Olivia Colman) and her family struggle to meet the challenges of a rapidly changing Britain. From cold-war paranoia, through to the jet-set and the space age – the exuberance of the 1960s and the long hangover of the 1970s – Elizabeth and the Royals must adapt to a new, more liberated, but also more turbulent world. Written by Peter Morgan, The Crown also stars Helena Bonham Carter as Princess Margaret, Tobias Menzies as The Duke of Edinburgh, Josh O'Connor as Prince Charles, Erin Doherty as Princess Anne, Ben Daniels as Lord Snowdon, Jason Watkins as Prime Minister Harold Wilson and Charles Dance as Lord Mountbatten. TV-MA | 60 min
Coming from a musical background (he is Benjamin Britten's godson), Martin Phipps read drama at Manchester University. Fortunately for the acting profession, he decided to concentrate his energies on writing music. Since scoring his first TV drama Eureka Street in 2002, he has won two BAFTA Awards as well as 5 Ivor Novello Awards, and he has been nominated for 5 Primetime Emmys.
Martin has composed music for many acclaimed television series including the A&E miniseries adaptation of War & Peace, Hugo Blick's The Honourable Woman, Peaky Blinders, two episodes of Black Mirror – "The National Anthem" (Season 1) and "Hated in the Nation" (Season 3), as well as Season 3 of the Golden Globe and Primetime Emmy Award-winning Netflix Original Series, The Crown. He is also known for his film credits including  Woman in Gold (co-scored with Hans Zimmer) starring Ryan Reynolds and Helen Mirren, Fox Searchlight's  The Aftermath starring Keira Knightley and Alexander Skarsgård, Harry Brown starring Michael Caine, and Brighton Rock with Helen Mirren. Martin also established Mearl – a project to facilitate collaboration between other artists and composers, as well as a platform for developing his own materials. Peaky Blinders was the first soundtrack written under this name, scored with a band of musicians from Radiohead's new Laundry Studios in London Fields. Two other recent feature films were also written under this title.
*** IMPORTANT – PLEASE READ ***
– FREE for current SCL members (click HERE to check membership status).
– Attendees will receive Screening Links upon Registration and a Q&A YouTube Live Stream link on Thursday, June 11, 10 minutes before Q&A start.
– Only the SCL Host, Moderator, and Panelists will be visible on screen.
– Attendees can ask questions on YouTube chat, and the SCL Host will pass them on to the Moderator. The SCL Member Code of Conduct applies to online Q&As.