SCL Online Seminar: FINDING THE HEART IN HORROR
September 8, 2020
|
6:00pm PDT
|
Seminar
SCL Online Seminar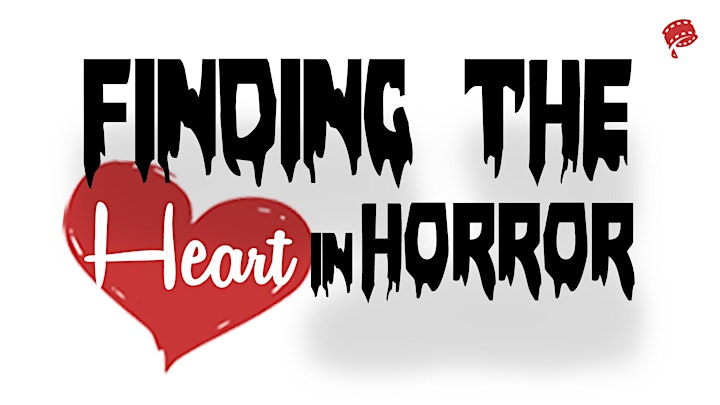 WITH
BRITTANY ALLEN
JOSEPH BISHARA 
MORGAN KIBBY
THE NEWTON BROTHERS
MARK SMYTHE
MODERATED BY ISAAC FELDBERG
THE ARTS FUSE
How do composers find the passion and psychological 'inspiration' to score a horror film? How do they tap into fears and experiences depicted on screen that defy reality? Are they channeling their own demons while creating the perfect music for a terrifying movie? How do they address the challenge of balancing horror cliche-avoidance with the director's vision? This seminar will delve deep into the machinations of musical darkness.
Brittany Allen is a composer, producer, songwriter, and Emmy-winning actor. Allen's debut film score (SXSW '18 breakout What Keeps You Alive) received critical acclaim from the likes of Vulture, The Verge, and Paste, with the film being named an NY Times Critics Pick and "one of the ten best horror films of 2018" by Rolling Stone Magazine. Netflix recently added it to their queue and the film shot into the top ten. Allen not only composed the score but stars in the film too – the third she's made with her partner, filmmaker Colin Minihan. Her second feature score for the film Z had its premiere on AMC's Shudder and became one of the top films streamed on the service. Most recently, Allen scored the SXSW '20 short Selfie, which is now in development at Netflix to be turned into a feature. Allen is set to score the third season of the Netflix/CW show Two Sentence Horror Stories.
As well as her work as a composer in the genre, Allen has acted in her fair share of horror films. Most notably in Jigsaw for Lionsgate; The Prodigy for MGM's Orion Pictures; and It Stains The Sands Red  from Minihan. She also left her mark as Popclaw in season one of Amazon's hit The Boys from Seth Rogen and Evan Goldberg. Allen also writes and produces dark pop music under the name Britt.
Joseph Bishara is a composer and music producer known for his darker flavor. Beginning his career as guitarist and keyboardist for the L.A. industrial metal band Drown, Bishara segued to soundtrack work on Mortal Kombat: Annihilation, Heavy Metal 2000, and John Carpenter's Ghosts of Mars.  Since that time, he has scored films including The Conjuring, The Conjuring 2, Annabelle, The Prodigy, The Other Side of the Door, The Curse of La Llorona, Annabelle Comes Home  and many others, often appearing onscreen as creature performer in roles such as the Lipstick-Face Demon in Insidious and the witch Bathsheba Sherman in The Conjuring. Bishara also scored the Trench creature sequence in the recent hit Aquaman.
 Bishara's music production work includes the soundtrack for the cult musical film Repo! The Genetic Opera and its successor The Devil's Carnival, as well as production, programming, and remix contributions for artists such as Tech N9ne, Marilyn Manson, Bauhaus, Rasputina, Danzig, Jane's Addiction, Nine Inch Nails, Megadeth, and Prong.
Perhaps best known for his work scoring the horror franchise Insidious, Bishara earned the Fangoria Chainsaw Award for Best Score on that film.  He has since composed the music for its sequels Insidious Chapter 2, Insidious Chapter 3 and Insidious: The Last Key.  His upcoming projects include scores for the films The Conjuring: The Devil Made Me Do It, Malignant, and Shrine.
A classical pianist, cellist, and vocalist, Morgan Kibby soloed with orchestra, sang with the SF Opera throughout her youth, and upon graduating the Lycée Français she joined french band M83 as a writer/vocalist and member of their touring band. Two album cycles culminated in her first platinum single with "Midnight City", a Grammy nomination, and headlining the Hollywood Bowl. Kibby has co-written on Grammy nominated and number 1 albums including Panic! at the Disco, produced, written, and recorded solo material under the moniker White Sea, and remixed over 25 tracks from Lorde to The Weeknd.
Her first score for Eva Husson's Bang Gang in 2015 premiered to critical acclaim in the Platform competition series at TIFF and was later awarded Best Original Score at Les Arcs European Film Festival. Subsequently, Kibby attended the 2016 Sundance Composer Lab and went on to score projects for Amazon, Netflix, Hulu, the CW, as well as films that have premiered at major international film festivals including the 2018 official competition at Cannes. 2020 projects include production work on Harry Style's "Fine Line", collaborating with Geoff Barrow and Ben Salisbury on Season 2 of Amazon's Hanna, writing, arranging, and producing on Lady Gaga's "Chromatica", and scoring the upcoming Netflix series Grand Army.
Andy Grush and Taylor Newton Stewart, known collectively as The Newton Brothers, are film score composers, record producers, conductors, and multi-instrumentalists. Their works include scores for many films and shows with director Mike Flanagan, having composed for every project of his since Oculus, including the Netflix hit The Haunting of Hill House; its follow-up The Haunting of Bly Manor; and the prequel to The Shining, Doctor Sleep.  Other projects include the epic Sci-fi film Extinction; Mary, and Ouija: Origin of Evil. Next on their slate is the latest installment in the Walking Dead franchise, Walking Dead: World Beyond; The Forever Purge with Blumhouse; and Flanagan's highly-anticipated Midnight Mass for Netflix. 
Andy and Taylor were both learning and making music from a young age, educated and inspired by such wide-ranging influences as Puccini operas, John Williams film scores, and albums by Kraftwerk. Between the two, they play piano, guitar, bass, clarinet, flute, accordion, sax, harmonica, percussion, organ, kazoo, and cello. They fuse their classical education with a skill and savvy in electronics and manipulated sounds, to contribute distinct music to a diverse spectrum of film projects and capitalize on having two musical heads. "The collaboration between the two of us really forces us to push our ideas early on," says Andy. "It's always easy to pull back on those ideas and rein them in, but we literally talk about pushing boundaries every time we start a new film."
Mark Smythe is a New Zealand-born composer known for his film scores and choral / classical works. He most recently scored Chris Sun's creature feature Boar – streaming on Shudder since 2019. Movie Music UK's Jon Broxton: "Smythe's skill at creating an unnerving atmosphere is impressive, as are the moments where he lets loose with a blast of all-out porcine carnage." Other notable horror features: Charlie's Farm (2014) and Daddy's Little Girl (2012). Both won Best Score at the ASIN (Australian Screen Industry Network) Awards.
Mark was involved in music very early: five years in the Nelson Cathedral Choir, and he once held New Zealand's highest chorister honor – the Martin Etherington Cup. Adulthood saw classical music give way to rock bands, and an amalgam of many more musical influences and adventures culminated in a Grad. Dip. in Screen Composition from the Australian Film, Television & Radio School (AFTRS) in 2008.
Trivia: Mark played a Centaur in a Season 3 episode of Xena: Warrior Princess. Although a classically-trained pianist, to his utter amazement, composer friends often ask him to play electric guitar on their scores / covid collaborations.
Mark taught film music at UCLA Extension 2017-2018, and since June 2018 has somehow juggled composer exploits with his role as COO of the SCL.
Moderator Isaac Feldberg is an entertainment journalist based in the Boston area. Across seven years in the field, he's contributed articles to The Boston Globe and Fortune Magazine, and bylines for Entertainment Weekly, SHUDDER's The Bite, Rue Morgue, and The Arts Fuse. Isaac drinks coffee often, and loves making fires to tell stories around.
*** IMPORTANT – PLEASE READ ***
– FREE for current SCL members (click HERE to check membership status).
– Registered Attendees will be emailed a YouTube Live Stream link approximately 10 minutes before Seminar starts. The link will be emailed via Eventbrite.
– Attendees may ask questions using the YouTube Livestream chat function.