SCL Screening: Escape at Dannemora w/Edward Shearmur, Ben Stiller, Chris Brooks, George Drakoulias
June 13, 2019
|
7:30pm PDT
|
Screening
THE SOCIETY OF COMPOSERS & LYRICISTS
Invites SCL Members and two guests
to an episode screening of the Showtime series
Screening followed by a Q&A with
Composer
EDWARD SHEARMUR
Executive Producer/Director
BEN STILLER
Music Editor
CHRIS BROOKS
Music Supervisor
GEORGE DRAKOULIAS
MODERATED BY TIM GREIVING
Film Music Journalist – NPR, LA Times
This limited series is based on the stranger-than-fiction account of a prison break in upstate New York in the summer of 2015 that spawned a massive manhunt for two convicted murderers. The prisoners were aided in their escape by a married female prison employee with whom they both became sexually entangled. It stars Oscar
®
winners Benicio del Toro and Patricia Arquette, and Golden Globe
®
nominee Paul Dano. Emmy
®
winner Ben Stiller executive produces and directs all episodes.
TV-MA | 50-100 min per episode
Over the past two decades, Edward Shearmur has demonstrated his ability to transcend comedy, action, thriller, and dramatic projects alike. His gift for capturing the spirit of family material and comedy can be found in such films as Diary of a Wimpy Kid: Rodrick Rules, Jumping the Broom, Bride Wars, Blue Streak, College Road Trip, and Miss Congeniality. His thrilling, heart-racing action scores can be found in The Count of Monte Cristo, Derailed, Charlie's Angels, Charlie's Angels 2, Johnny English, Sky Captain and the World of Tomorrow, Cruel Intentions, Reign of Fire, K-Pax, The Skeleton Key, and Abduction.

His tender, dramatic side was showcased beautifully in the film Mother and Child, and he won an Emmy
®
for his theme to the Showtime series Masters of Horror. Shearmur's work includes Rowan Joffe's mystery thriller Before I Go To Sleep, Peter Bogdanovich's comedy She's Funny That Way, the Blumhouse thriller Curve, BBC's Reg starring Tim Roth, The Outcast from director Iain Softley, Amazon's Elvis & Nixon starring Michael Shannon, and Twentieth Century Fox's family comedy Diary of a Wimpy Kid: The Long Haul, directed by David Bowers.
Ben Stiller is one of Hollywood's most successful and acclaimed multi-hyphenates. As an actor, director, writer and producer, he effortlessly moves between major franchises such as Meet the Parents, and Night at the Museum, the animated Madagascar films, critically acclaimed art-house hits The Royal Tenenbaums, and Flirting with Disaster, his legendary sketch television series The Ben Stiller Show, and the Oscar
®
–
nominated Tropic Thunder, which he starred in, directed, co-wrote and produced.

Stiller's work as a director includes the acclaimed hit comedy Tropic Thunder, which won the Broadcast Film Critics Award for Best Comedy, and the Hollywood Film Festival Award for Comedy of the Year, in addition to Academy Award
®
, Golden Globe
®
, SAG and BAFTA nominations for Robert Downey Jr.'s inspired performance. His other feature directorial credits include the cult comedy Zoolander, in which he also starred, the iconic indie Reality Bites, dark comedy The Cable Guy, and The Secret Life of Walter Mitty, which was named one of the Top 10 Films of 2013 by the National Board of Review.

Tropic Thunder, the Zoolander films, The Secret Life of Walter Mitty, and Escape at Dannemora were produced by Stiller at Red Hour, the production company he launched and operates alongside Nicky Weinstock. As a vanguard in the industry, Stiller founded Red Hour in 2001 as an incubator for emerging writers and filmmakers, with an emphasis on embracing new platforms. His recent Red Hour credits include the Netflix film Alex Strangelove, the Emmy
®-
nominated digital series Burning Love, Why Him?, The Polka King, The Birthday Boys, The Meltdown with Jonah and Kumail, Big Time in Hollywood, FL, Another Period, the BAFTA nominated Submarine, and worldwide box office hits Blades of Glory, Dodgeball: A True Underdog Story, and Starsky & Hutch. Upcoming Red Hour projects include films The Package, Plus One, and Friendsgiving, as well as the CW series In the Dark.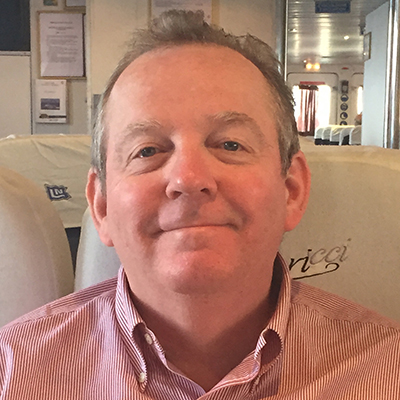 Christopher Brooks has worked on 250 features films as a music supervisor, music producer or music editor. His past projects have included: Across the Universe, Pirates of the Caribbean, X-Men, Sausage Party, The Iron Giant, and Mr. Holland's Opus. His current work includes the Netflix series Lost in Space, Amazon's The Boys, and the feature film Ugly Dolls. He is very proud of his contribution to Ben Stiller's acclaimed series Escape at Dannemora for Showtime. Brooks is an adjunct professor of film music at University of Southern California, and frequent guest lecturer at NYU and Johns Hopkins University. He is the author of "Music for Filmmakers," which is currently included in college film curricula across the United States.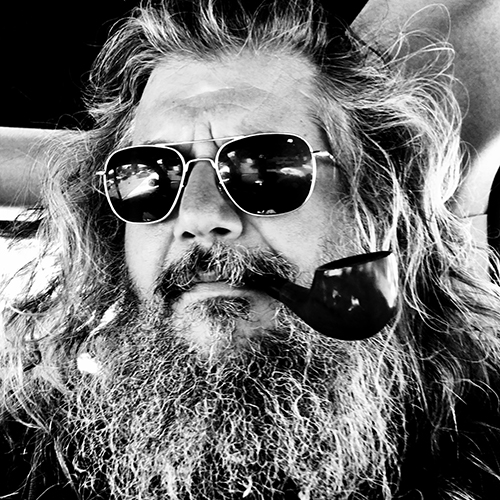 Grammy

®

winning producer George Drakoulias brings a wealth of music-making experience to his work in film and TV.  Drakoulias signed The Black Crowes, The Jayhawks, and The Freewheelers to American Recordings, and produced albums for all three. He has also produced albums for artists including Tom Petty and the Heartbreakers, Stereophonics, Primal Scream, and Screaming Trees. Drakoulias has served as a music supervisor for a number of movies, including crowd favorites like the Hangover trilogy, Greenberg, While We're Young, and The Meyerowitz Stories: New and Selected. Drakoulias has also supervised Ben Stiller helmed projects Zoolander, Tropic Thunder, The Secret Life Of Walter Mitty, and Dodge Ball.

Check-in begins 7:00PM.

If you RSVP but are unable to attend, please

cancel your reservation

by 10:00AM Thursday, June 13.
Free for

current SCL Members

(

click HERE

to check your membership status) plus two guests who will stay for both the screening and Q&A.

Please allow extra time for traffic and check-in.

This invitation is non-transferable.