SCL Screening: Joker w/Hildur Guðnadóttir, Todd Phillips
October 28, 2019
|
7:30pm PDT
|
Screening
THE SOCIETY OF COMPOSERS & LYRICISTS
Invites SCL Members and one guest
to a screening of the Warner Bros. film
Followed by a Q&A with
Composer
HILDUR GUDNADOTTIR
Co-Writer/Director/Producer
TODD PHILLIPS

MODERATED BY TIM GREIVING
Film Music Journalist – NPR, LA Times
Forever alone in a crowd, Arthur Fleck seeks connection. Yet, as he treads the sooted Gotham City streets and rides the graffitied transit rails of a hostile town teeming with division and dissatisfaction, Arthur wears two masks. One, he paints on for his day job as a clown. The other he can never remove; it's the guise he projects in a futile attempt to feel he's a part of the world around him, not the misunderstood man whom life is repeatedly beating down. But, when bullied by teens on the streets, taunted by suits on the subway, or simply teased by his fellow clowns at work, this social outlier only becomes even more out of sync with everyone around him.
R | 122 min
Hildur Guðnadóttir is an Emmy®-winning Icelandic composer, cello player, and singer who has been manifesting herself at the forefront of experimental pop and contemporary music. Her work for film and television includes Sicario: Day of the Soldado, Mary Magdalene, and the critically acclaimed HBO series Chernobyl, for which she won the Primetime Emmy Award®. In addition, her body of work includes scores for films such Tom of Finland, Journey's End, and 20 episodes of the Icelandic TV series Trapped.Guðnadóttir began playing cello as a child, entered the Reykjavík Music Academy and then moved on to musical studies/composition and new media at the Iceland Academy of the Arts and Universität der Künste Berlin. She has released four critically acclaimed solo albums: Mount A (2006), Without Sinking (2009), Leyfðu Ljósinu (2012), and Saman (2014). Her records have been nominated a number of times for the Icelandic Music Awards.
She also has composed music for theatre, dance performances and films, with  the Icelandic Symphony Orchestra, Icelandic National Theatre, Tate Modern, The British Film Institute, The Royal Swedish Opera in Stockholm and Gothenburg National Theatre amongst the institutions that have commissioned works from her. Guðnadóttir has performed live and recorded music with Skúli Sverrisson, Jóhann Jóhannsson, múm, Sunn O))), Pan Sonic, Hauschka, Wildbirds & Peacedrums, Ryuichi Sakamoto, David Sylvian, The Knife, Fever Ray, and Throbbing Gristle, among others. She received several prestigious awards, including the Asia Pacific Screen Award for Best Score for Mary Magdalene, and Best Score at the Beijing International Film Festival for Journey's End, and in 2019 won Television Composer of the Year at the World Soundtrack Awards in Gent.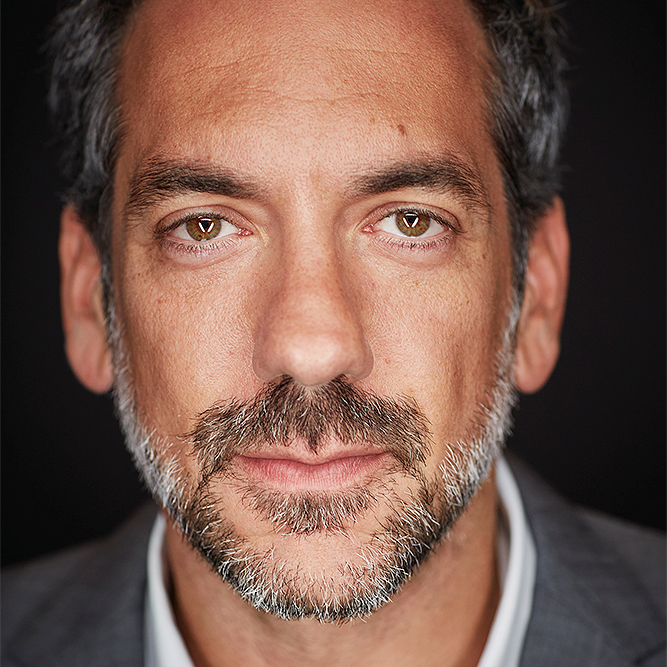 Todd Phillips began his career as a documentary filmmaker while studying at NYU Film School, making the instant underground sensation Hated: GG Allin and the Murder Junkies, which portrays the revolting antics of the extreme punk rocker, and which garnered a theatrical release, becoming the highest grossing student film of its time. He followed that up with Frat House, and Bittersweet Motel, the former winning the Grand Jury Prize at the 1998 Sundance Film Festival.
Phillips began writing and directing features in 2000 with the cult classic comedy Road Trip, and was nominated for an Academy Award® for Best Adapted Screenplay for his work on Borat: Cultural Learnings of America for Make Benefit Glorious Nation of Kazakhstan in 2006. He created the $1.4 billion blockbuster The Hangover trilogy, the first of which won a Golden Globe® for Best Motion Picture – Comedy or Musical. His other films include Old School, Starsky & Hutch, Due Date, and War Dogs. Prior to writing, producing and directing Joker, Phillips produced last year's Oscar®-nominated film A Star Is Born with his Joint Effort partner, Bradley Cooper.
Check-in begins 7:00PM.
If you RSVP but are unable to attend, please cancel your reservation by 10:00AM Monday, October 28.
Free for

current SCL members

(

click here

to check your membership status)  plus one guest who will stay for both the screening and Q&A.

Please allow extra time for traffic and check-in.

This invitation is non-transferable.