SCL Online Screening + Q&A: SYLVIE'S LOVE
November 17, 2020
|
6:30pm PST
|
Screening + Q&A
SCL Screening + Q&A: SYLVIE'S LOVE w/Fabrice Lecomte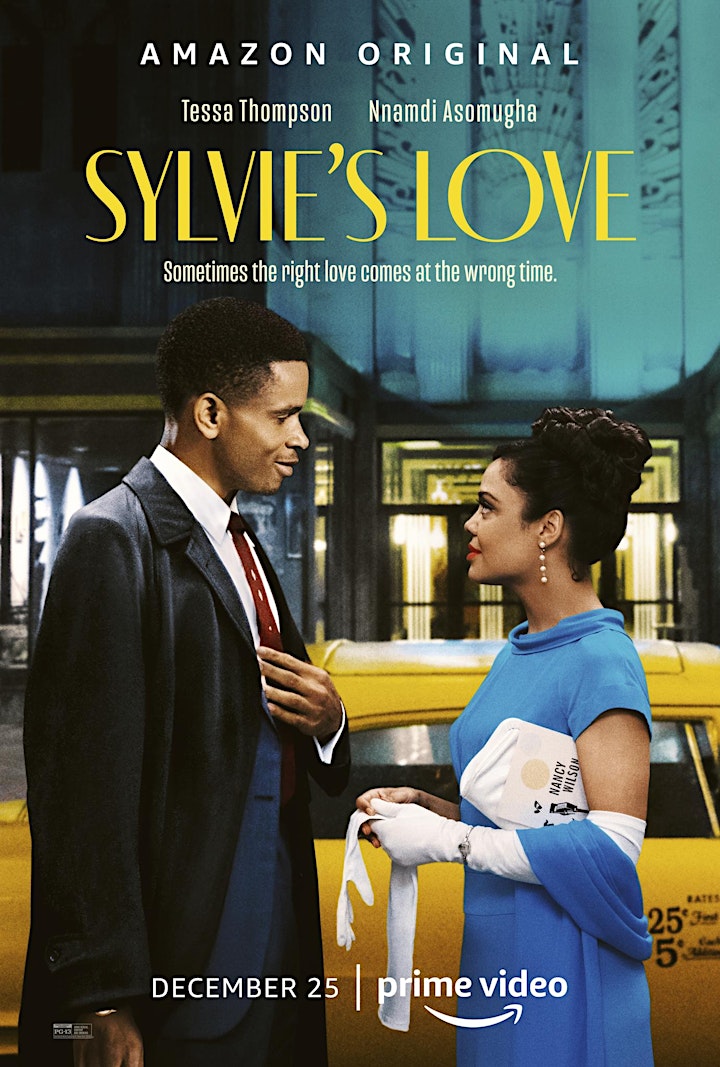 Q&A with Composer
FABRICE LECOMTE
Moderated by Arts Journalist TIM GREIVING 
Screening Link provided with Registration Confirmation
YouTube Live Stream Q&A:
TUESDAY, NOVEMBER 17 – 6:30PM PT
The jazz is smooth and the air sultry in the hot New York summer of 1957. Robert (Nnamdi Asomugha), a saxophonist, performs with a less-talented but well-known jazz quartet leader. Sylvie (Tessa Thompson), dreams of a career in television and spends her days helping with her father's record store as she waits for her fiancé to return from war. When Robert takes a part-time job at the record store, the two begin a friendship that sparks a deep passion. As summer winds down life takes them in different directions, bringing their relationship to an end. Years pass, and Sylvie's TV producer career blossoms, while Robert deals with Motown taking over from Jazz. In a chance meeting their paths cross again, and while their lives have changed, their feelings remain the same.
Writer/director Eugene Ashe combines romance and music in a sweeping story that brings together changing times, changing culture, and the price of love. PG-13 | 114 minutes 
Born in Milan but of French heritage, in his late teens Fabrice Lecomte emigrated to the United States, where he studied composition and film music at Mannes College. Lecomte was a published composer at age 23, being signed by the Willis Music Corporation after a successful performance of his composition "Those Hidden Thoughts" by the American Symphony Orchestra. Several classical commissions in Europe and the United States followed, but he also wrote film scores, music for the theater, and commercials (his music was on the first nationwide commercial for CNBC).
Lecomte has been invited regularly by the famed Accademia di Alto Perfezionamento Musicale in Saluzzo, Italy to conduct an annual Master Class on various techniques for composing film music. He resides in New York. 
*** IMPORTANT – PLEASE READ ***
FREE for current SCL members (click HERE to check membership status).
Attendees will be emailed a Screening Link upon Registration and a Q&A YouTube Live Stream link on Tuesday, November 17, 10 minutes before Q&A start.
Attendees can ask questions on YouTube chat, and the SCL Host will pass them on to the Moderator. The SCL Member Code of Conduct applies to online Q&As.