SCL Screening + Q&A: MYTHIC QUEST: RAVEN'S BANQUET w/Takeshi Furukawa
June 23, 2020
|
6:30pm PDT
|
Screening + Q&A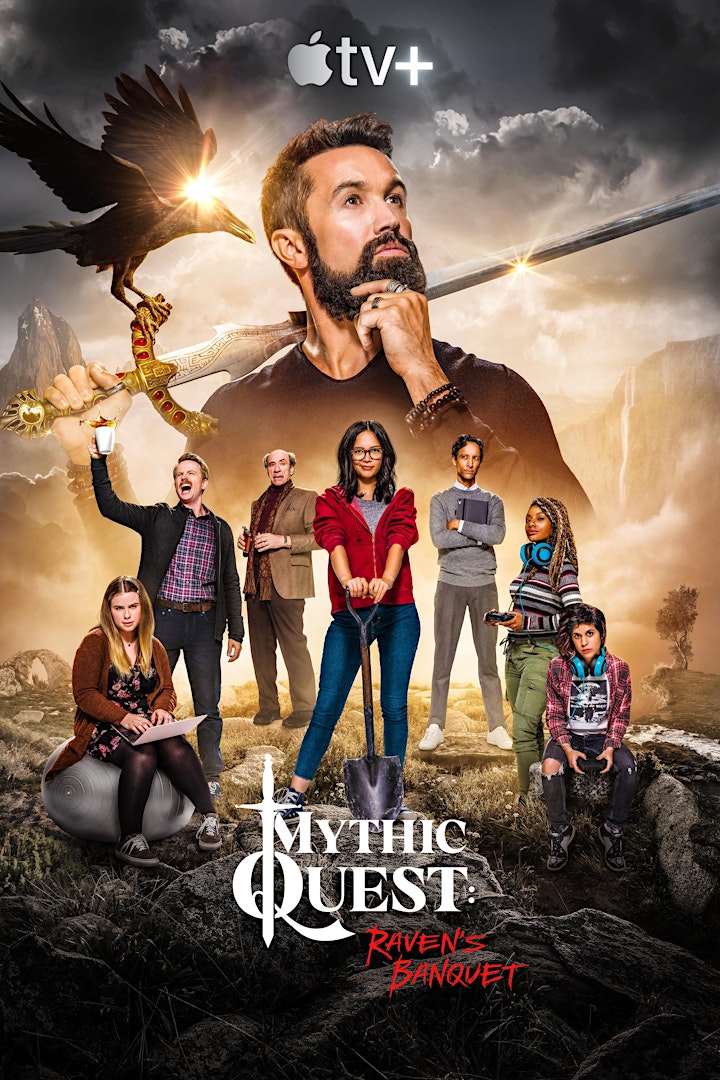 Composer
TAKESHI FURUKAWA
MODERATED BY STEVE WEINTRAUB
Collider
Screening Link Instructions Provided Upon Registration
YouTube Live Stream Q&A :
Tuesday, June 23 – 6:30PM (PDT)
Co-created by Rob McElhenney, Charlie Day, and Megan Ganz, Mythic Quest: Raven's Banquet is a live-action comedy series that follows a team of video game developers as they navigate the challenges of running a popular video game.
Mythic Quest: Raven's Banquet is executive produced by McElhenney and Day under their RCG banner; Michael Rotenberg and Nicholas Frenkel on behalf of 3Arts; and Jason Altman, Danielle Kreinik and Gérard Guillemot for Ubisoft Film & Television. David Hornsby and Megan Ganz also executive produce. The series is produced by the Lionsgate/3 Arts Entertainment venture and Ubisoft. TV-MA | 30min
From Star Trek: Enterprise and Star Wars: Clone Wars, to Cannes Lions-winning global campaigns for Mercedes-Benz, Apple, Canon, Honda, and Sony, BAFTA-nominated composer Takeshi Furukawa's music have accompanied some of the world's most recognized images on the screen. Furukawa's work on the highly acclaimed PlayStation title The Last Guardian has established him as one of the most exciting new voices in the video game industry. The score has garnered a Premio Drago d'Oro, an IGN Award, and a GANG Award, as well as nominations at the BAFTA Games Awards, D.I.C.E. Awards, SXSW Gaming Awards, and the International Film Music Critics Association Awards among others. An ardent enthusiast of concert music, Furukawa's works have been performed and recorded by some of the world's preeminent ensembles including the London Symphony Orchestra, Royal Philharmonic Orchestra, Danish National Symphony Orchestra, Swedish Radio Symphony Orchestra, Seattle Symphony, and the American Youth Symphony to mention but a few.
*** IMPORTANT – PLEASE READ ***
– FREE for current SCL members (click HERE to check membership status).
– Attendees will receive Screening instructions upon Registration and a Q&A YouTube Live Stream link on Tuesday, June 23, 10 minutes before Q&A start.
– Attendees can ask questions on YouTube chat, and the SCL Host will pass them on to the Moderator. The SCL Member Code of Conduct applies to online Q&As.