SCL Online Screening + Q&A: THE ELEPHANT QUEEN w/Alex Heffes
June 22, 2020
|
6:30pm PDT
|
Screening + Q&A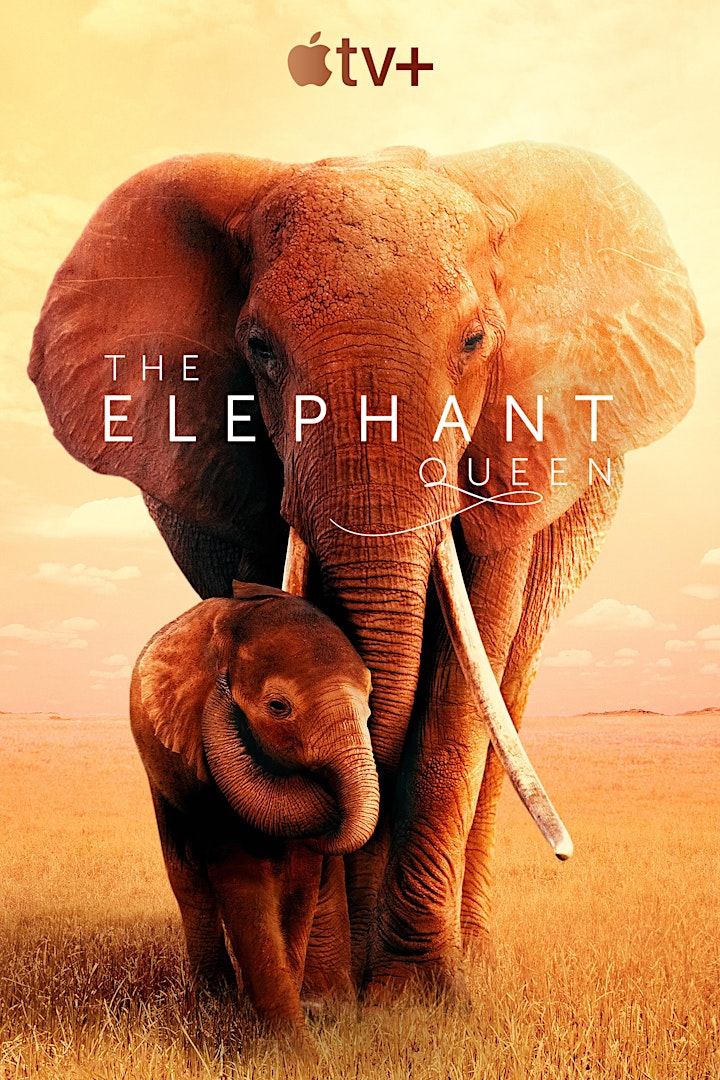 Composer
ALEX HEFFES
MODERATED BY JON BURLINGAME
Variety
Screening Link Instructions provided upon Registration
YouTube Live Stream Q&A :
Monday, June 22 – 6:30PM (PDT)
Embark on an epic journey of family, courage, and coming home. The Elephant Queen is a genre-crossing wildlife documentary, uniquely crafted as a character-driven narrative. Its enduring themes are built upon a foundation of authenticity and integrity, brought from filmmakers Mark Deeble (Voyage of Time) and Victoria Stone's (The Queen of Trees) 60 years of collective experience in the rich tradition of wildlife documentary filmmaking and production. Deeble and Stone, who are Emmy and Peabody Award winners, spent 25 years living in the East African bush, preparing them for the unforgettable odyssey of The Elephant Queen.
The Elephant Queen is Athena, a majestic elephant matriarch, who leads her family across an unforgiving, yet cinematic natural landscape made up of grasslands and woodlands, dotted with seasonal waterholes. The elephants share their home with a cast of supporting character species who provide texture and richness to the elephants' ecosystem – from a toenail height perspective. Athena, as leader of her herd, anticipates the coming dry season and knows there are lean times ahead. As the waterholes dry up, she has no choice but to take her family on a treacherous journey across even more foreboding landscapes, as the majestic creatures seek refuge until the rains fall again.
The Elephant Queen was an official selection of the 2018 Toronto International Film Festival and the 2019 Sundance Film Festival. PG | 1hr30min
Alex Heffes is a Golden Globe-nominated composer known for his scores to movies such as The Last King of Scotland, Mandela: Long Walk To Freedom, and State of Play. It was his scores to Kevin Macdonald's Academy Award-winning films One Day In September, The Last King of Scotland, and BAFTA-winning Touching The Void that first brought him to international attention. Alongside his long collaboration with Macdonald, he has worked with many top filmmakers such as Stephen Frears (The Program), Mira Nair (Queen of Katwe), Catherine Hardwicke (Miss Bala) and JJ Abrams (11.22.63). Notable TV scores include Black Mirror (Netflix) and the 8-hour reboot of the TV classic ROOTS. Alex is known for his range, having scored horror in Anthony Hopkins' The Rite, fantasy in Catherine Hardwicke's Red Riding Hood, WW II drama in Peter Webber's Emperor, and action in The Take (Idris Elba). He also worked closely with director Tim Burton on his adaptation of Sondheim's Sweeney Todd. He has been associated with some of the finest documentary film making of recent years. He has scored two Academy Award-winning feature documentaries – Inside Job (Charles Ferguson) and One Day In September (Kevin Macdonald). Notable nature documentary projects include Earth: One Amazing Day (BBC Earth) and The Elephant Queen for Apple.
Alex's many awards and nominations include a Golden Globe nomination for Mandela: Long Walk To Freedom, a BAFTA nomination for the HBO drama Tsunami: The Aftermath and Discovery Of The Year by the World Soundtrack Academy. Alex won the Ivor Novello Award for the best film score of the year for The First Grader and his score to Roots won the HMMA for best TV score of the year. In 2016 he was invited to become a member of the Academy of Motion Picture Arts and Sciences. He is currently scoring the mini-series A Suitable Boy directed by Mira Nair.
*** IMPORTANT – PLEASE READ ***
– FREE for current SCL members (click HERE to check membership status).
– Attendees will receive Screening instructions upon Registration and a Q&A YouTube Live Stream link on Monday, June 22, 10 minutes before Q&A start.
– Only the SCL Host, Moderator, and Panelists will be visible on screen.
– Attendees can ask questions on YouTube chat, and the SCL Host will pass them on to the Moderator. The SCL Member Code of Conduct applies to online Q&As.