SCL Screening + Q&A: MCMILLION$ w/Pinar Toprak
August 13, 2020
|
6:30pm PDT
|
Screening + Q&A
Composer
PINAR TOPRAK
MODERATED BY JON BURLINGAME
Variety
Screening Link available upon Registration
YouTube Live Stream Q&A :
Thursday, August 13, 6:30PM (PDT)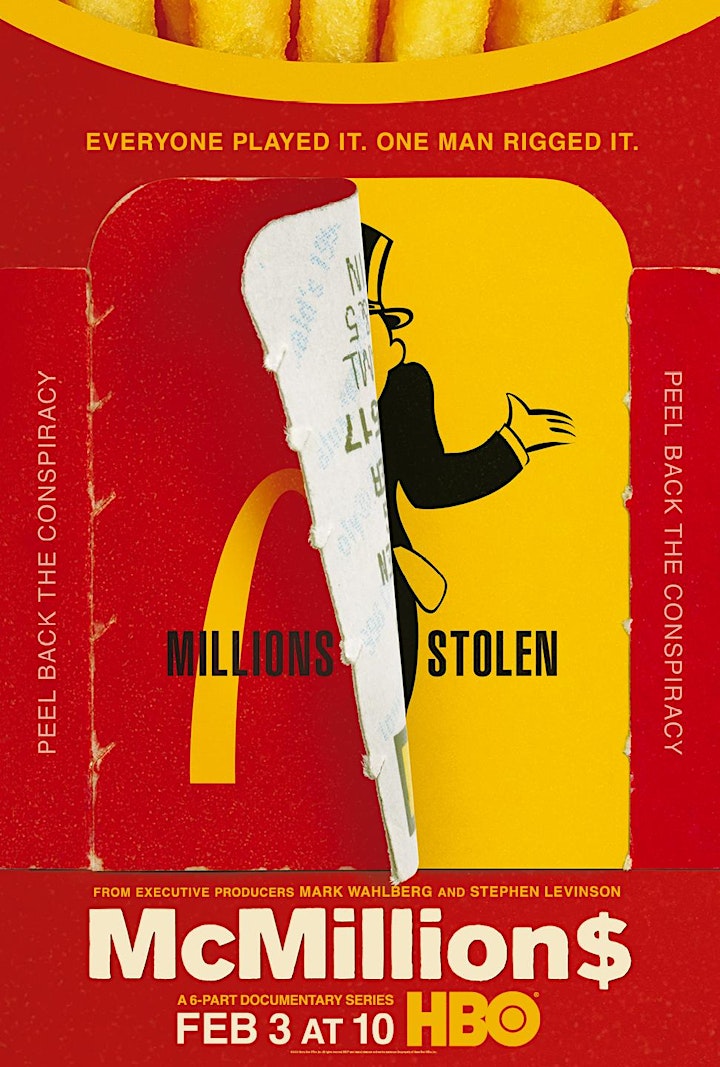 McMILLION$
, a six-part documentary series, is the incredible true story of how 24 million dollars was stolen from the McDonald's Monopoly game of the 1990s, the mysterious mastermind behind the scam and the intrepid FBI agents who unravel the twisted threads of this real-life fast-food fraud.
TV-14 | 60min
Pinar Toprak is one of the most refreshing voices in music composition today with a diverse body of work spanning across film, television, and video games. She has composed for major superhero sagas such as Marvel Studios' Captain Marvel, DC's Stargirl on The CW, and SY-FY's Superman prequel series Krypton. She also scored HBO's six-part docuseries McMillion$, which premiered at the 2020 Sundance Film Festival and earned her a Primetime Emmy nomination. In addition, she has written music for Epic Games' massively popular Fortnite. Away from the big screen, Toprak crafted the new main theme for Walt Disney World's iconic EPCOT theme park, and wrote music for Christina Aguilera's 2019 Xperience show in Las Vegas.
Toprak was the recipient of the 2019 ASCAP Shirley Walker Award and also won the 2019 IFMCA (International Film Music Critics Association) Award for "Best Original Score for a Documentary Film" forThe Tides of Fate. She had previously won two other IFMCA Awards for her work on The Wind Gods and The Lightkeepers, which was on the Academy Award shortlist for "Best Original Score" in 2011.
*** IMPORTANT – PLEASE READ ***
FREE for current SCL members (click HERE to check membership status).
Attendees will be emailed a Screening Link upon Registration and a Q&A YouTube Live Stream link on Thursday, August 13, 10 minutes before Q&A start.
Attendees can ask questions on YouTube chat, and the SCL Host will pass them on to the Moderator. The SCL Member Code of Conduct applies to online Q&As.