SCL Screening + Q&A: THE SUNLIT NIGHT w/Enis Rotthoff
August 12, 2020
|
6:30pm PDT
|
Screening + Q&A
ENIS ROTTHOFF
MODERATED BY BYRON BURTON
Contributor @The Hollywood Reporter
Screening Link available upon Registration
YouTube Live Stream Q&A :
Wednesday, August 12, 6:30PM (PDT)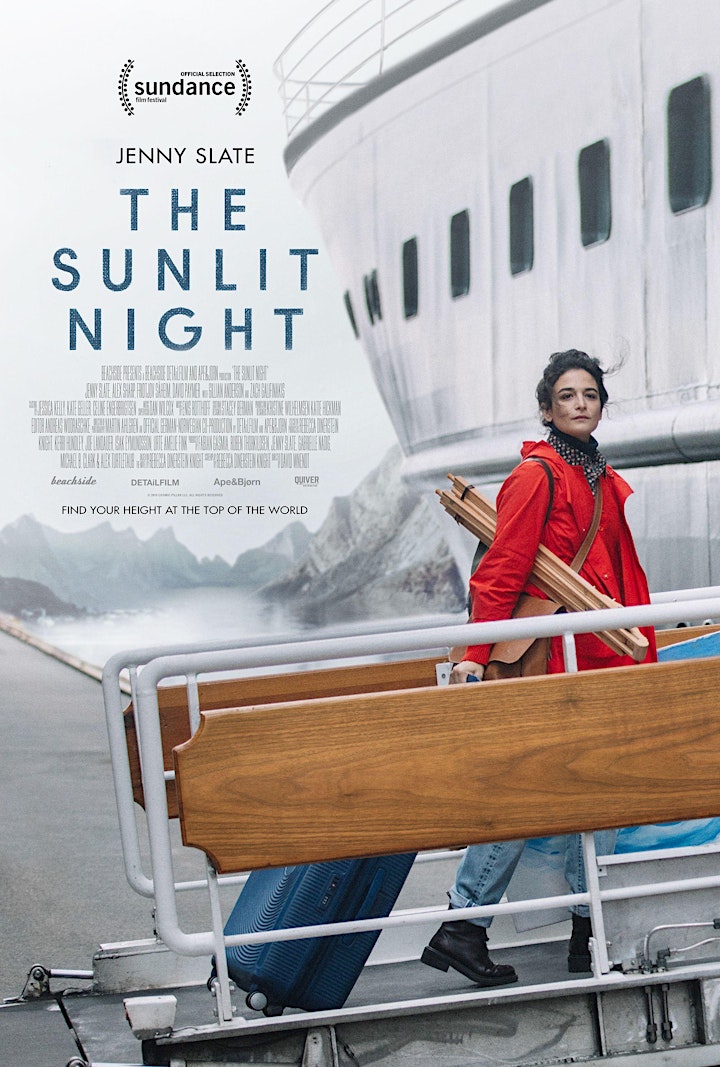 The Sunlit Night 
follows aspiring painter Frances (Jenny Slate) from New York City to the farthest reaches of Arctic Norway, for an assignment she hopes will invigorate her work and expand her horizons. In a remote village, among the locals, she meets fellow New Yorker Yasha (Alex Sharp), who has come in search of a proper Viking funeral only to find that Chief Haldor (Zach Galifianakis) is but a re-enactor from Cincinnati. The eclectic crew ranges from 'home' to 'lost' within the extreme and dazzling landscape of the Far North. Under a sun that never quite sets and the high standards of an unforgiving mentor, Frances must navigate between ambition, desire, obligation and risk to find a way forward.
 TV-MA | 1hr 45min
Enis Rotthoff's passion for scoring films combined with his orchestral mastery and electric sounds has made him a leading voice for cinematic music in Germany, garnering him a growing international reputation. He builds a unique musical language for every film he works on. Rotthoff most recently scored David Wnendt'sThe Sunlit Nightwhich premiered at the Sundance Film Festival and Eliza Schroeder'sLove Sarah. Other notable film scores include Jason Lei Howden's Guns Akimbo (Toronto International Film Festival) and Wnendt'sWetlands (Sundance Grand Jury Prize nominee).
Rotthoff received the German Music Author's prize for his work as a film composer and earned a Jerry Goldsmith Award nomination for his score to Detlev Buck'sMeasuring the World, which he recorded with the Radio Symphony Orchestra Vienna.
*** IMPORTANT – PLEASE READ ***
FREE for current SCL members (click HERE to check membership status).
Attendees will be emailed a Screening Link upon Registration and a Q&A YouTube Live Stream link on Wednesday, August 12, 10 minutes before Q&A start.
Attendees can ask questions on YouTube chat, and the SCL Host will pass them on to the Moderator. The SCL Member Code of Conduct applies to online Q&As.