SCL Screening + Q&A: CATHERINE THE GREAT w/Rupert Gregson-Williams
July 2, 2020
|
12:00pm PDT
|
Screening + Q&A
Composer
RUPERT GREGSON-WILLIAMS
MODERATED BY ASHLEY IRWIN
SCL President
Screening Link Available Upon Registration
YouTube Live Stream Q&A :
Thursday, July 2, 12:00pm (PDT)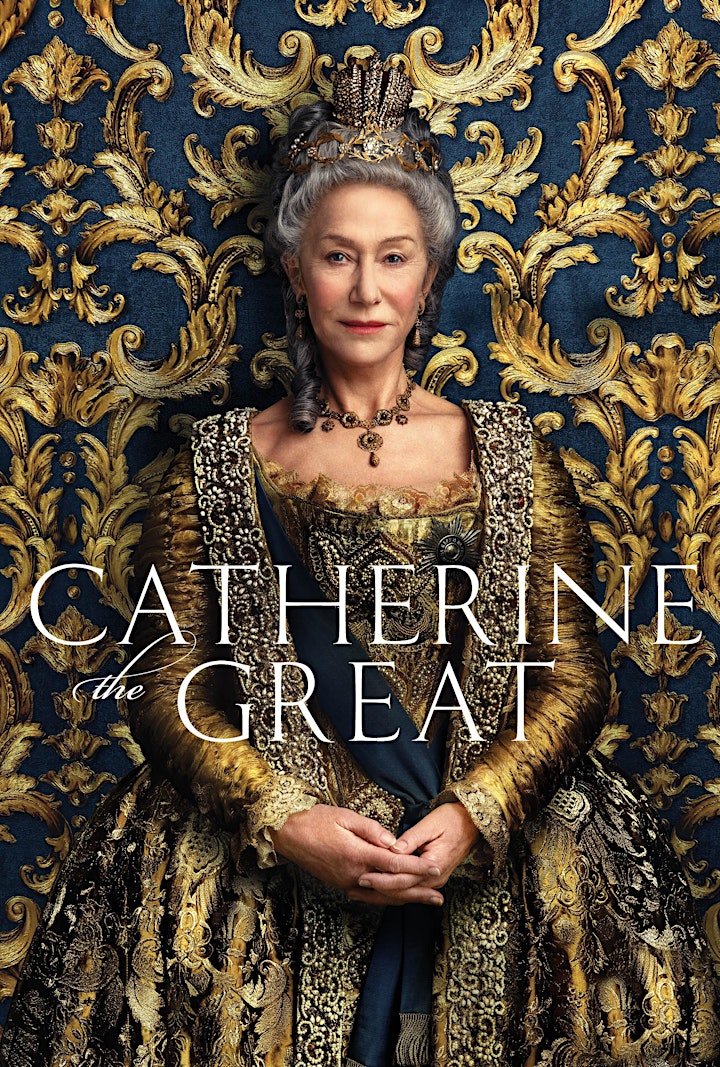 Helen Mirren stars as Catherine the Great, the tumultuous monarch and politician who ruled the Russian empire and transformed its place in the world in the 18th century.  TV-MA | 60 min
Rupert Gregson-Willaims was born in England and educated at St. John's College Choir School, Cambridge.  The multi-award-winning composer works from his studios in both London and Los Angeles.
A truly versatile composer, Gregson-Williams has written the scores for a wide range of feature films, including the Oscar-winning Hotel Rwanda, for which he was awarded the European Film Award for Best Composer; the animated films Over The Hedge and Jerry Seinfeld's Bee Movie, receiving an Annie Award nomination for his score for the latter; and the independent film Love + Hate, for which he was awarded the Reims International Composer Award. Most recently, Gregson-Williams wrote the original score for Abominable, Aquaman, Wonder Woman, Hacksaw Ridge, and The Legend of Tarzan. For television, Gregson-Williams's most recent projects were Catherine the Great, Catch-22 (for which he wrote the music with his brother, composer Harry Gregson-Williams), The Alienist, and The Crown.  He received an Emmy nomination in 2017 for Outstanding Music Composition for a Series (Original Dramatic Score) for his work on the first season of The Crown. He has also composed the music for various other TV projects, including Veep, The Prisoner, and Agatha Raisin.  He received an Emmy nomination for the 2002 telefilm Jack and the Beanstalk: The Real Story, for Outstanding Music Composition for a Miniseries, Movie or a Special (Dramatic Underscore).
Gregson-Williams has also had a long association with Adam Sandler and has composed the scores for many of his films over the years. Their collaborations include Click, Bedtime Stories, Grown Ups, Just Go With It, Blended, The Ridiculous 6, The Do-Over, and Sandy Wexler. His other film credits include Winter's Tale, Made of Honor, and Thunderpants. His commercial and film collaborations have included working with Ben Folds, Mark Knopfler, Hans Zimmer, Skylar Grey, Lebo M., Junior Mambazo, and Moya Brennan.
*** IMPORTANT – PLEASE READ ***
FREE for current SCL members (click HERE to check membership status).
Attendees will be emailed a Screening Link upon Registration and a Q&A YouTube Live Stream link on Thursday, July 2, 10 minutes before Q&A start.
Attendees can ask questions on YouTube chat, and the SCL Host will pass them on to the Moderator. The SCL Member Code of Conduct applies to online Q&As.